What Pinkys can do for you!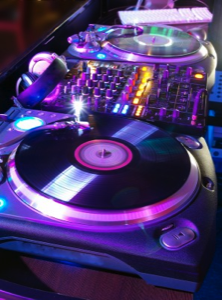 Pinkys will give you first class, quality, personalised, professional and respectful customer service for the best value for money!
Provide you with an experienced, professional, responsible, reliable and friendly DJ who will play the music you want to hear.
Pinky's can give you music advice, then personalise and choreograph the playlist you want to have at your function.
Give you peace of mind from your first contact with us to the successful completion of the function, regardless of the type and size of the function. No event is too big or too small for us to run smoothly!
Give you the advantage of being able to choose from over 10 different DJs, who range in age from 16 to 66.
Because of our vast range of both DJs and equipment, unlike smaller disco companies, you can relax knowing that there is no circumstance that could possibly arise that would prevent us from showing up at your function. For example if one of our DJs should have a family issue, get sick or have a accident on the day of your function, because of our staff supply, we can easily place another quality DJ at your function.
Organise an extremely wide range of events including Weddings, Birthday Parties, School Functions, Corporate Events, After Graduation Parties and Themed Events.
We can even supply our own power when needed eg for ceremonies in parks or on beaches.
You will be happy to know that regardless of your music preferences, and because of our extensive music collection, we should have all your music requests. And if we don't, we will get it!
Listening and playing music is our passion and we know exactly what it takes to work the crowd!