School Formals and Other Functions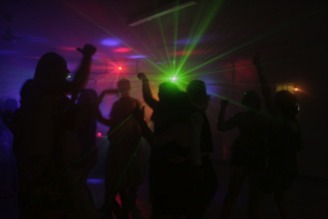 Whether you are holding a Formal, Disco or other school function, our DJs can read the crowd and therefore create the right mood for your guests!
The DJs will happily follow teachers' or parents' prearranged requests for certain songs or, even more importantly, ensure that songs containing offensive or inappropriate language are not played.
Attention is paid to the individual musical tastes of everyone attending your function, which will assure you that all guests will be made happier by playing their requests.

Our personality-plus DJs will motivate the students, guests and families to the dance floor - ensuring everyone has an enjoyable and awesome night!

Pinky's can supply many varied types of special effects - like a smoke machine, bubble machine, laser lighting, mirror balls and strobe lighting.



After Graduation Parties


Planning an After Grad Party which starts late at night?

Well you will be glad to know that Pinky's has several versatile DJs who specialise in this age group and their music choices.

You can request an array of music ranging from house and techno, hiphop and rhythm & blues to the current top hits - knowing that our DJs will be reliable and follow your music choices and not only play what they want to hear.

Our intuitive DJs can create that extra special buzz at your party which will have everyone pumping and ready for more!

You and your guests will have the party of your lives!